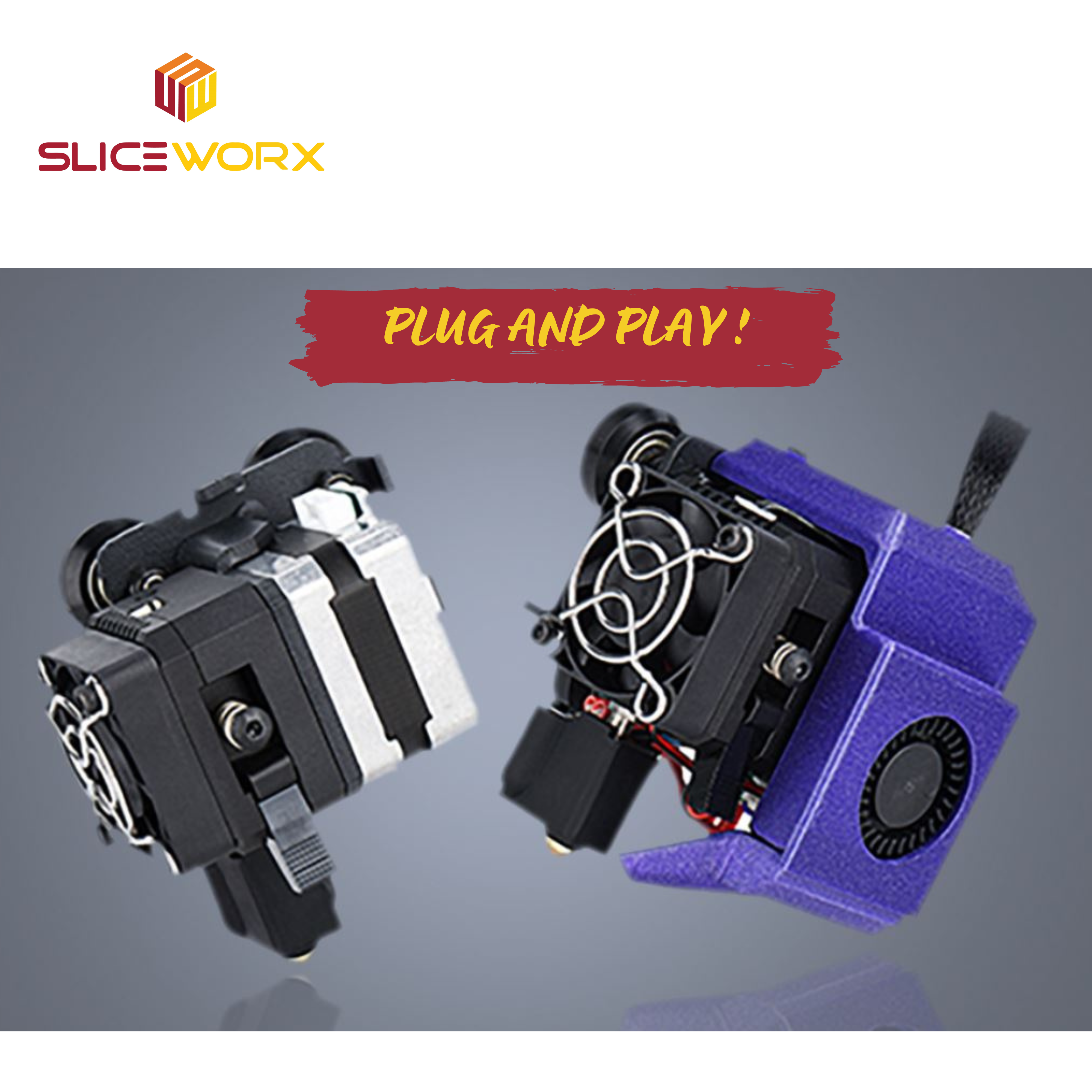 We have a new product in our lineup for all you Ender3 Pro and V2 owners !
Introducing a plug and play Fast Direct Drive Hotend -FDD1 ...Now you can go faster on your prints and print flexibles like TPU on your Ender3 Pro and V2.
The kit features full direct drive with spring loaded extruder and Volcano heater block and long nozzle.
You will be able to do single handed filament insertion and removal...that means no more compressing extruder arms and doing crazy acrobatic manuevers to insert the open end of the filament correctly into the bowden tubing !
The mechanism features fast retraction and higher control which provides for a  consistent flow for reduced print wall defects. The spring loaded idler also reduces direct pressure on the motor shaft for increased overall control.
 We will soon be releasing a BLTouch version of the sparkly Purple PETG casing.This casing and original fan shroud will be made open source and soon be available on popular STL websites for your own modifications.
 *This product works with Ender 3 as well however needs a firmware modification to reverse the Extruder direction.
Try it today for 5$ off MSRP with coupon code FASTDD1NOW (expires Oct 31st)
Cheers!