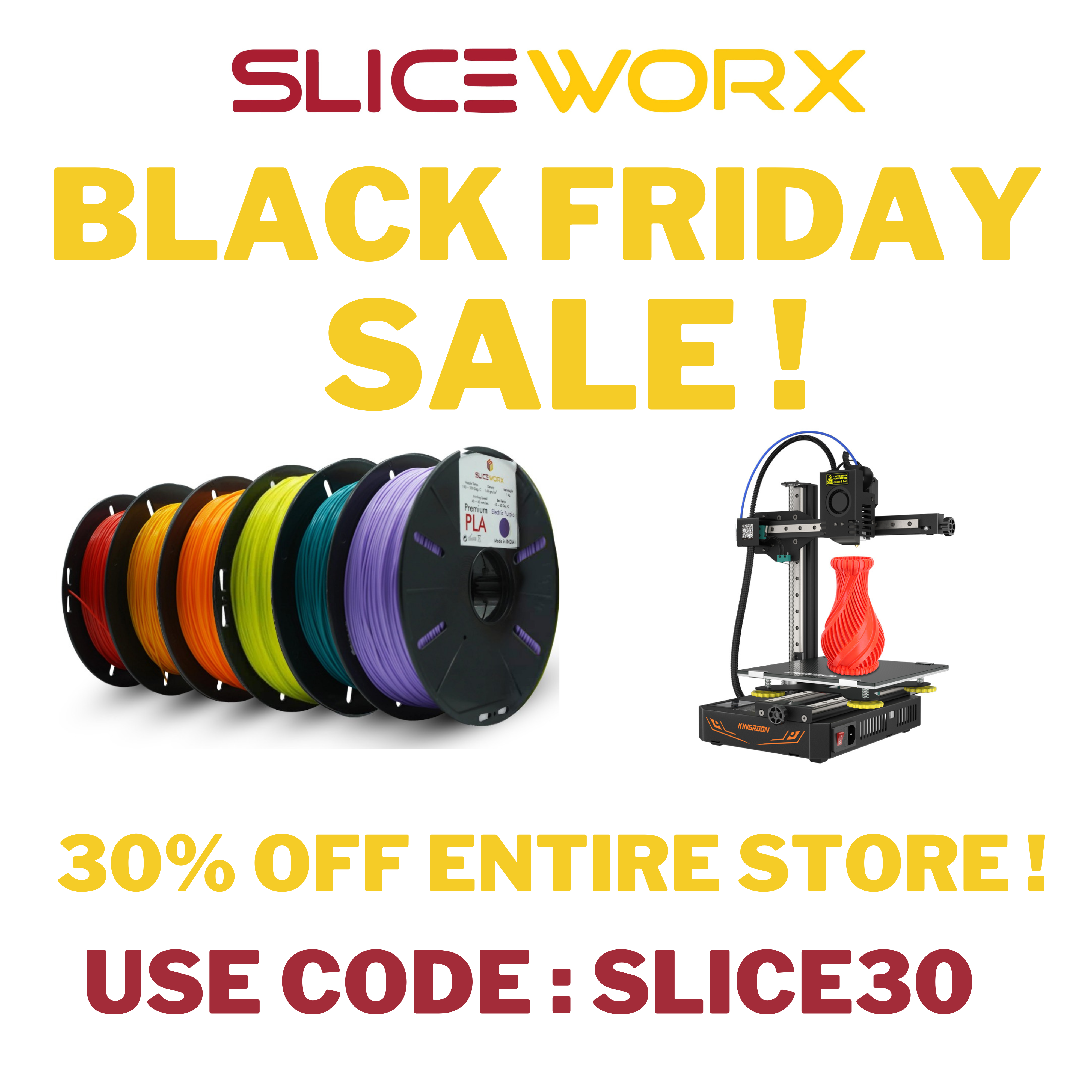 🚨BLACK FRIDAY DEALS ON SLICEWORX STARTS NOW !🚨
Next 7 days enjoy 30% discount on every single item on the store.
Use Code : SLICE30 for all purchases above $45 in the store.
Also this week we will be adding one new product everyday ...
Product for today 11.21 is the KP3 PRO S1 3D Printer...grab this high precision printer for just $244 after discount code...only while stocks last !
🚛 And yes free shipping on all orders above $45 !
All shipments fullfilled next day and deliver between 4-7 days only !
*Limited quantities available on each item.
**All items inspected and shipped from our California Warehouse and are not dropshipped.
Happy Shopping !
Cheers!
Vishal Pai